When I first visited Peru in 2012, the idea of hiking from Choquequirao to Machu Picchu was beyond my skillset and off my radar. I visited the ruins of Machu Picchu via a guided Salkantay Trek before I ever knew what Choquequirao was, let alone how to hike there. Later that summer, a local tour guide and friend named Oscar led me on an out-and-back trek to Choquequirao. As we turned to head back toward civilization, Oscar pointed to the mountains and said, "There is a path up there that goes all the way to Machu Picchu."
Needless to say, my curiosity was peaked. I logged the hypothetical Choquequirao-to-Machu Picchu hike at the bottom of my bucket list, where it would remain forgotten until I crossed paths with an awesome hiker named Lindsey on the PCT. She, along with some friends, had hiked from Choquequirao to Machu Picchu, and had done it independently and without a guide! Suddenly, Oscar's mythical hike was grounded in reality.
Visiting Machu Picchu has been high on my dad's bucket list for as long as I can remember, so when he finally committed to going in 2017, I knew Choquequirao-to-Machu Picchu was what we were going to do. For those interested, our gear list for the trip can be found here.
Overview
The Choquequirao-to-Machu Picchu hike is about 79 miles (127 kilometers) long. It starts from Cachora—a small town about five hours from Cusco—and heads in a generally northeastern direction to Machu Picchu. Along the way, the trail climbs multiple named passes, travels through ruins, and visits several historical sights. The trail crosses many different landscapes, mostly due to significant changes in elevation—there is almost 50,000 feet of vertical gain and loss and a high point that tops out well above 15,000 feet. The trail is well marked but strenuous.
Day 1
6.8 miles from Cachora to Huacacalle
Total Distance: 6.8 miles
After a handful of days spent in Cusco acclimating to the elevation, my dad and I were excited to get our hike started. Oscar, my aforementioned friend from Cusco, helped us coordinate a shuttle to Cachora and saw us off. Unfortunately, I woke up with terrible food poisoning. Diarrhea and nausea plagued me during our shuttle and I felt drained as we set out.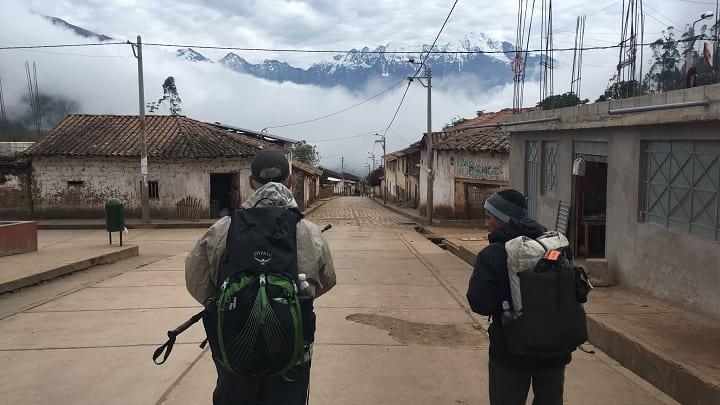 Saying adios to Oscar, my Dad and I limped down the dirt road at the start for a couple hours until we got to Huacacalle. It was only 11am, but I couldn't go on.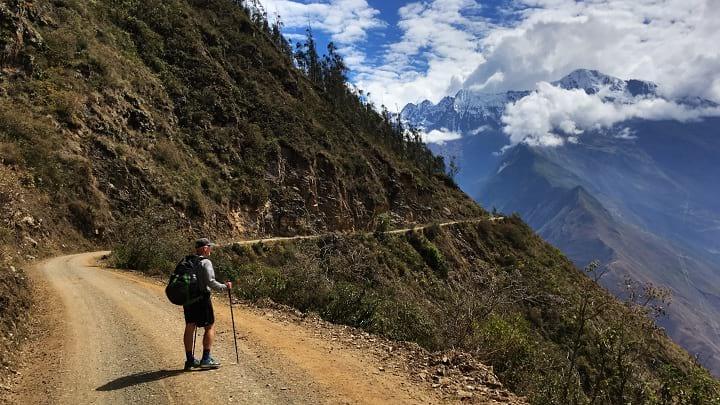 At noon, I set up our tent and crawled inside, spending the rest of the afternoon in the fetal position while my Dad soaked in the view.
Day 2
9.3 miles from Huacacalle to Marampata
Total Distance: 16.1 miles
Fortunately, I recovered overnight and Day 2 started on a much more positive note. Dad and I got an early jump, which would become the norm for our trip. This section of trail was the first big test for my dad, as it featured a 5,000 foot drop down to the Rio Apurimac followed by a steep 5,000 foot climb up the other side.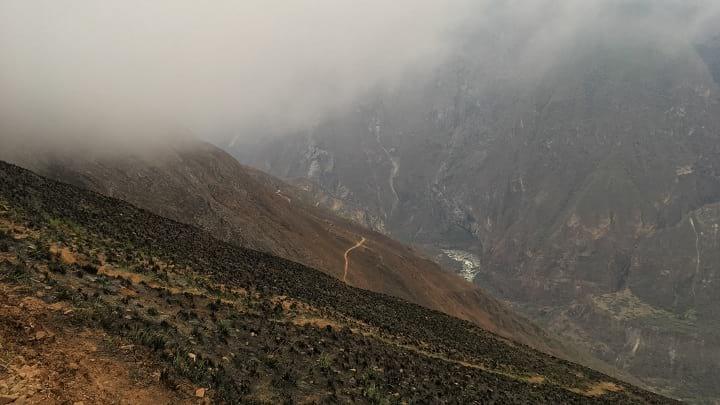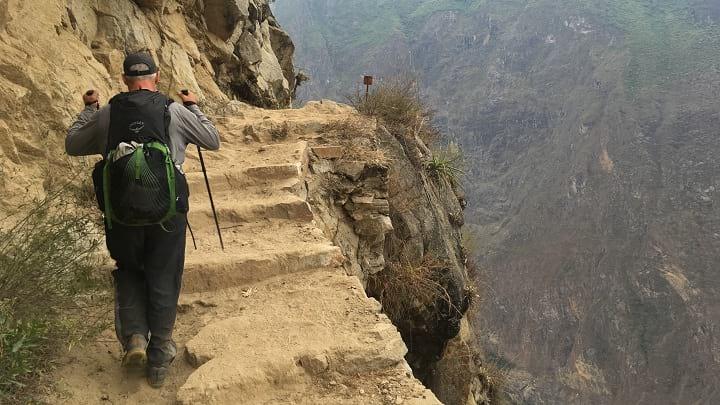 It was a long day, but we actually handled the elevation well. Arriving in Marampata by mid-afternoon, I cooked us a big pot of white cheddar macaroni and cheese, which was quickly devoured. We met a pair of younger guys from South America who were also attempting to hike Choquequirao-to-Machu Picchu—they were the only other independent thru-hikers we would encounter.
Day 3
3.5 miles from Marampata to Choquequirao
Total Distance: 19.6 miles
Day 3 was a light-mileage day, as we spent it exploring the ruins of Choquequirao. Choquequirao is billed as the lesser known Machu Picchu, and while it's less excavated and boasts fewer buildings, it's still an impressive Incan site. Archaeologists think it was some sort of Incan university.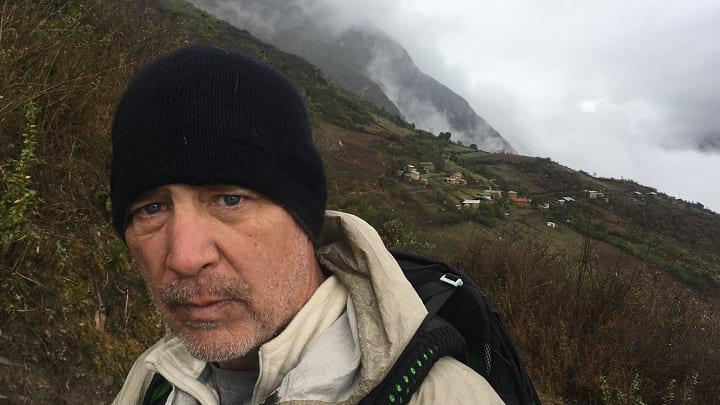 It was an easy hour of contouring the mountainside to reach the base of the ruins. We set up our tent at the campsite below the ruins, then took a daypack and wandered up to explore.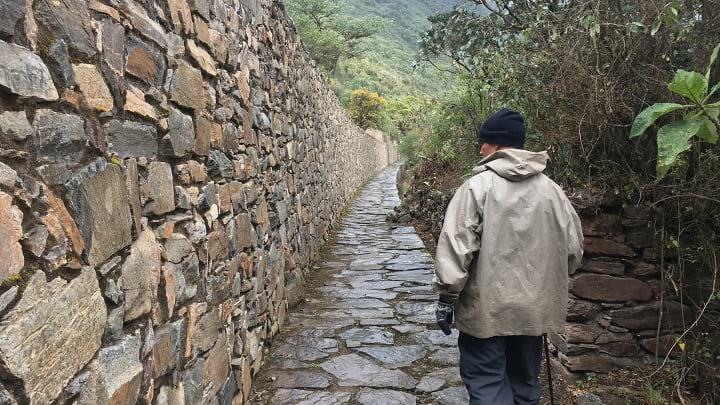 The weather was misty with off-and-on drizzles, which gave the ruins an even more mysterious vibe. We probably spent 4-5 hours walking through all the different terraces and buildings before returning to our campsite for the night.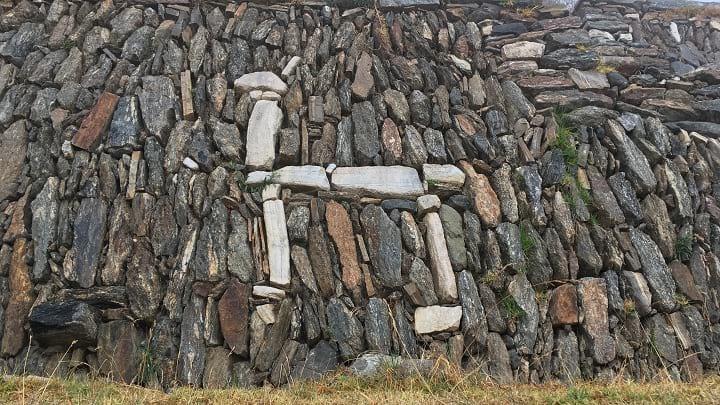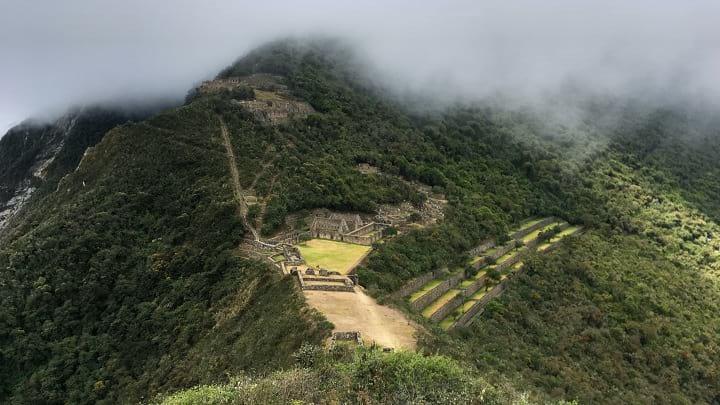 Day 4
9.3 miles from Choquequirao to Maizal
Total Distance: 28.9 miles
Onward and upward, this day was one of our hardest. Continuing north from the ruins, we were now on a trail that I hadn't touched during my first stint in Peru. The trail was increasingly remote, as most foot traffic turns around at Choquequirao to return to Cachora. We didn't talk to another person until we reached Maizal.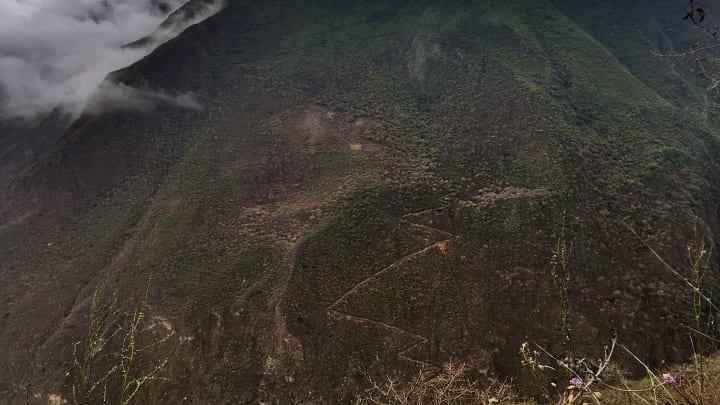 On paper, Day 4 was just like Day 2 but with a harder, longer climb. We set off well before the sunrise to get a jump on the heat, and ended up walking most of the morning in the fog. Midway through the morning we were awed by the ruins of Pincha Unuyoc. Neither Dad or I had expected much, but the terraces were huge and incredibly remote.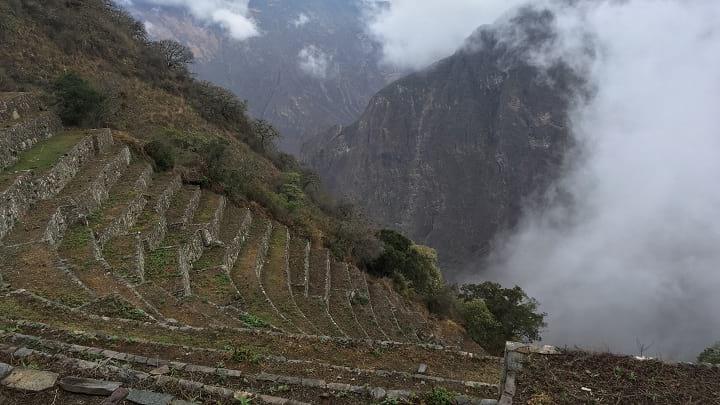 Dad handled the climb even better than the one on Day 2—he had learned how to pace himself better—but we were both beat by the time we got to Maizal so we happily paid our 5 Peruvian soles to set up a tent and cooked dinner. A large group of 10 British trekkers (complete with 20 mules, caballeros, cooks, and guides) were taking up most of Maizal (it's really just one house on the mountainside), but we made friends and enjoyed having some other english-speaking company.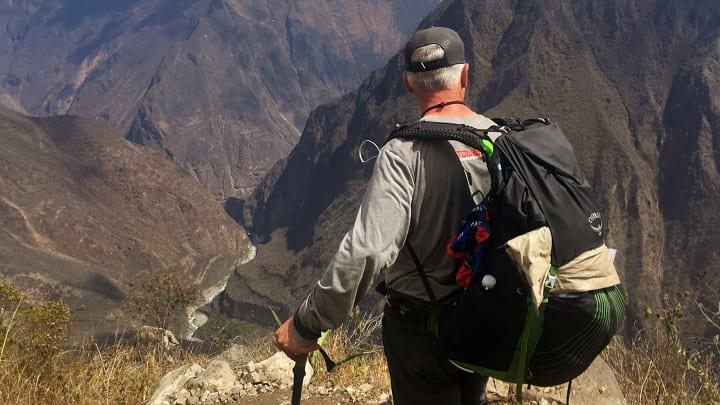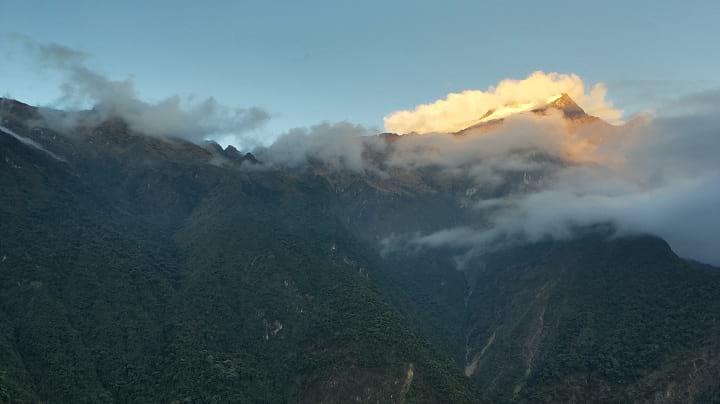 Day 5
9.3 miles from Maizal to Yanama
Total Distance: 38.2 miles
Late the night before, a 21-year-old Israeli guy named Aviv showed up at Maizal. He was hiking by himself to Yanama, so we invited him to join us. The three of us set off in a steady rain and gradually ascended toward San Juan Pass.
Just beyond the treeline, we came upon the long-abandoned Victoria Mine, where we stopped to explore and eat breakfast. My dad showed Aviv how to eat instant oatmeal straight out of the packet; he thought he was quite cool.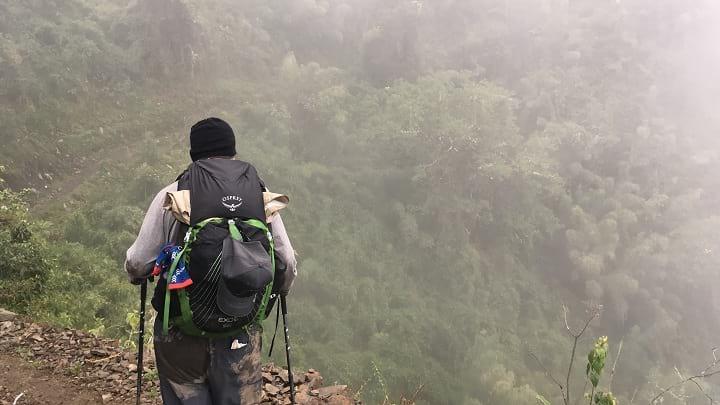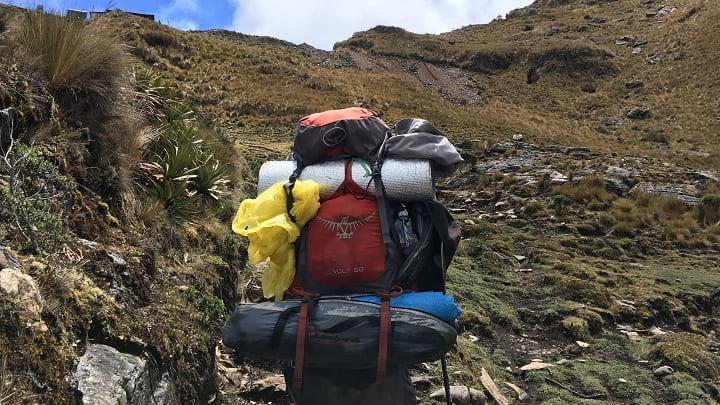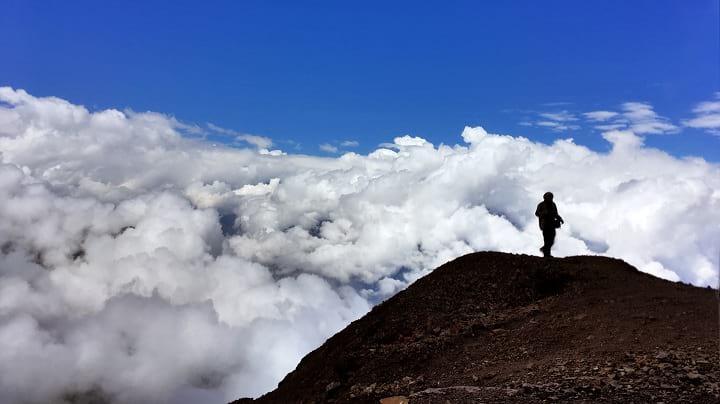 The rain finally let up as we reached the pass, so we took off our packs and ate lunch. Afterwards, we descended to Yanama. The sun was out so we spent the afternoon drying everything out, and even took cold showers at the house we camped outside.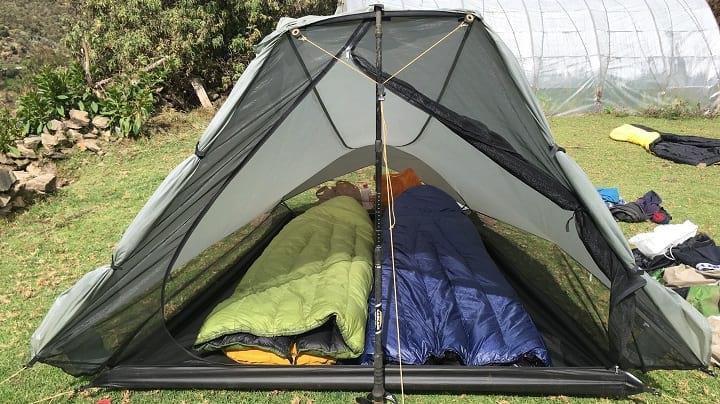 Day 6
9.3 miles from Yanama to Totora
Total Distance: 47.5 miles
It poured buckets all night, stopping just as we got up. After saying goodbye to Aviv, Dad and I set out in the early morning along the dirt road heading east from Yanama. While we were no longer isolated in the backcountry (most of the time the trail either paralleled the road or was the road), we saw very few people.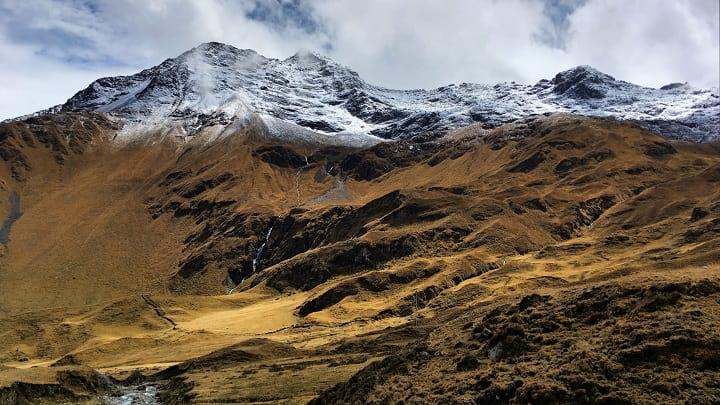 The trail gradually wandered up the valley toward Yanama Pass, the high point on our hike. Sub-alpine, high tundra is my favorite landscape to hike in, and with the mountain tops dusted with snow from the night before I was in heaven. After a couple hours, we started the real climb up to the pass, where the air was thin and cold. The pass was covered in snow; all told we probably walked a kilometer in last night's snowfall.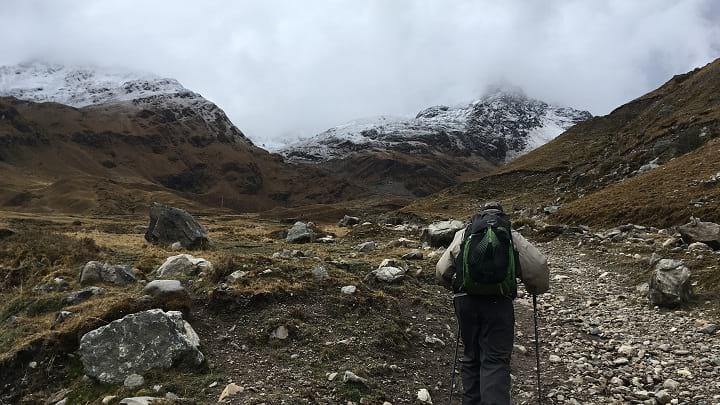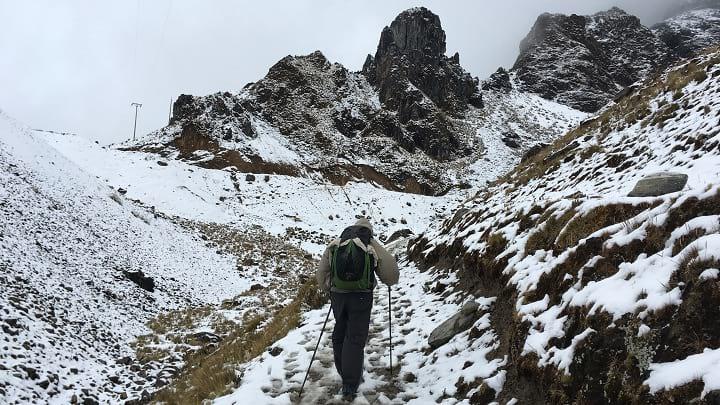 Reaching Yanama Pass was a milestone for Dad and I, as the rest of the way to Machu Picchu would be significantly easier hiking than the previous 5.5 days. The descent down to the village of Totora was uneventful except for a couple sketchy log crossings.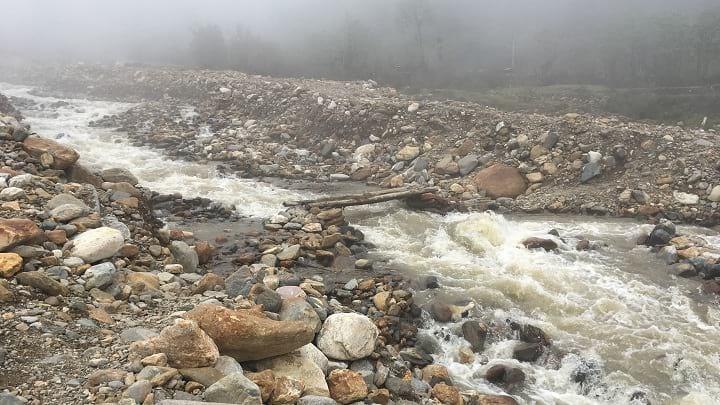 Day 7
9.3 miles from Totora to La Playa (Santa Teresa)
Total Distance: 56.8 miles
Day 7 was a town day, the first real town day since the start of our hike. Excited and eager to get some food and a bed, we were awake and packing at 4:30am. Dad and I set out from Totora to walk the last couple miles to the small settlement of Colpapampa, where we would be joining the more trafficked and established Santa Teresa Trail.
The GPS tracks on my phone showed a trail through the valley, so we followed it as best we could but soon found the track overgrown and unmanageable. After bushwhacking for an hour, we reverted to the road and roadwalked the rest of the way to Colpapampa.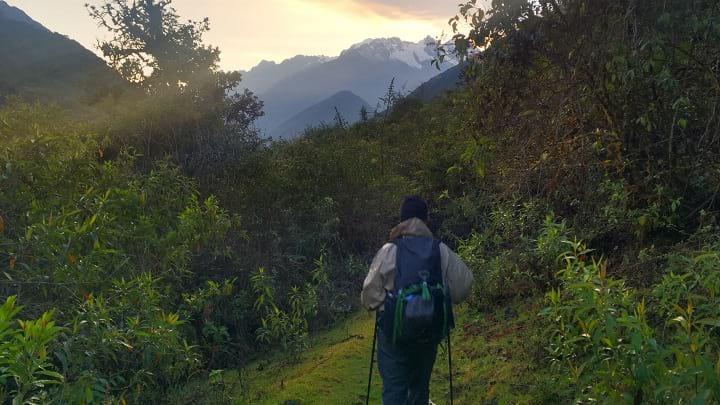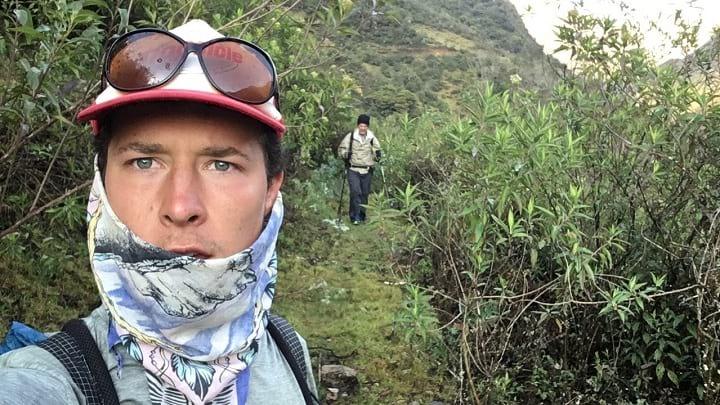 The path from Colpapampa to La Playa was packed with other hikers—most doing the 5 day/4 night Salkantay Trek with guides and mules. We contoured above the Santa Teresa River in the heat until midday, when we reached our destination of La Playa. From there, we got a taxi to Santa Teresa, where we spent the rest of the day eating, lounging, and watching trashy 90's movies on TV.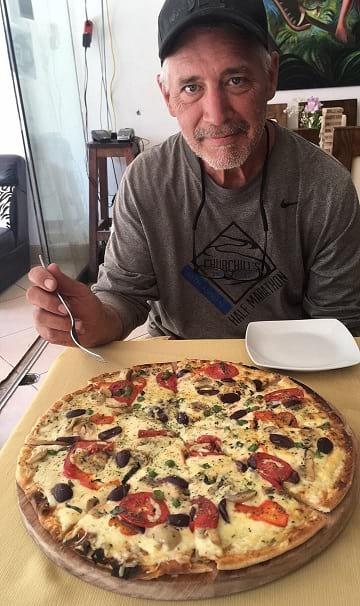 Day 8
0 miles in Santa Teresa
Total Distance: 56.8 miles
Zero day! Originally, I had planned out a fairly conservative schedule for our hike—with expensive plane tickets it seemed wiser to err on the side of caution. Because my dad had crushed the hike so far and we couldn't enter Machu Picchu for 4 more days, we treated ourself to a day of rest and relaxation in Santa Teresa.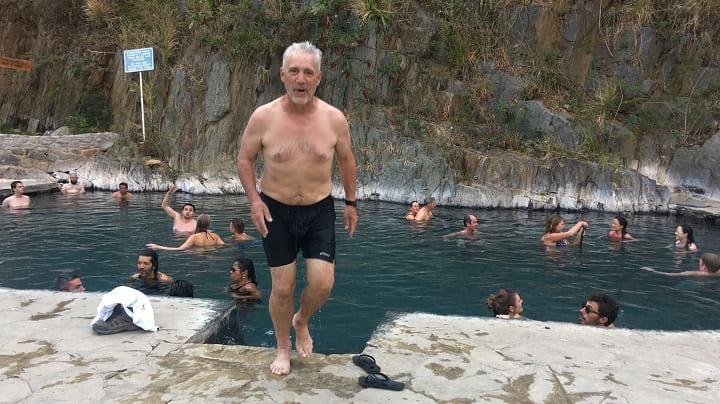 Day 9
12.5 miles from La Playa (Santa Teresa) to San Miguel
Total Distance: 69.3 miles
Recharged and longing for the solitude of the trail, my dad and I got a taxi back to La Playa in the morning and resumed our hike. We had a steady, but not too difficult climb up to a small set of ruins called Llactapata. It was a smoggy day, but you could just glimpse Machu Picchu off in the distance.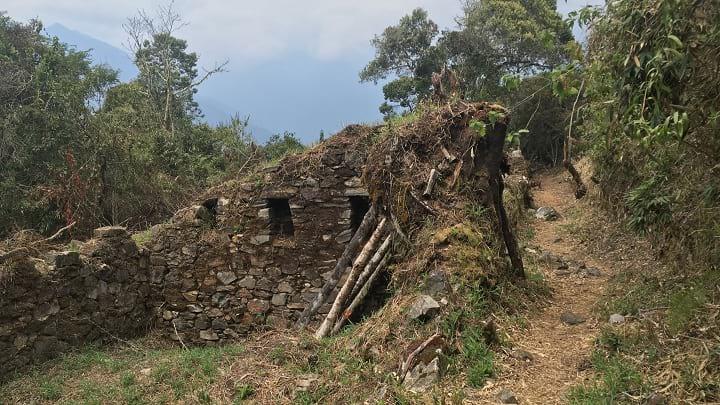 We had originally planned to camp near Llactapata, but because we got there before noon we decided to push on and pick up mileage while the weather was good. This would be our longest day in terms of mileage, but it was by no means as difficult as Days 2-6. We entered Machu Picchu Historic Sanctuary and walked along the train tracks until finding a suitable place to camp.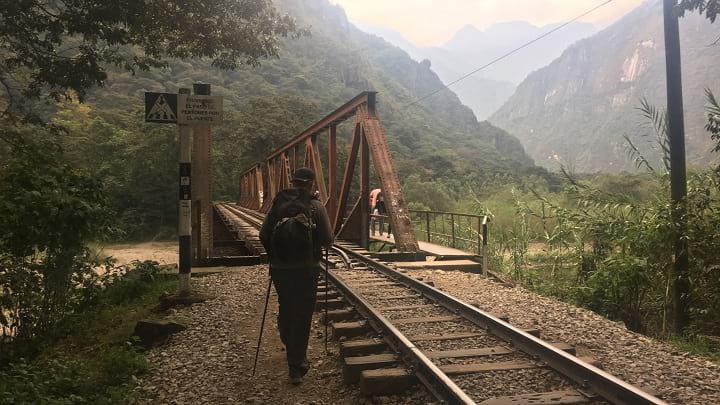 Day 10
6.2 miles from San Miguel to Aguas Calientes
Total Distance: 75.5 miles
Aguas Calientes is the tourist town located at the base of Machu Picchu. We were only a couple hours away, so walking the final stretch into town in the morning was easy. After finding a place to stay, we spent the rest of the day eating and resting in celebration. Aguas Caliente marked the psychological end to our hike—tomorrow we would be rewarded with Machu Picchu!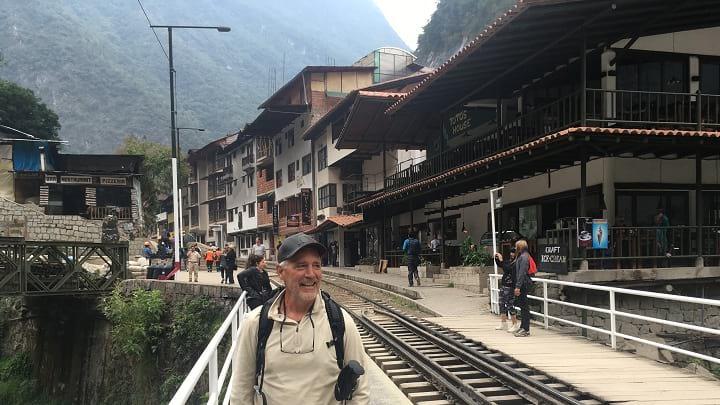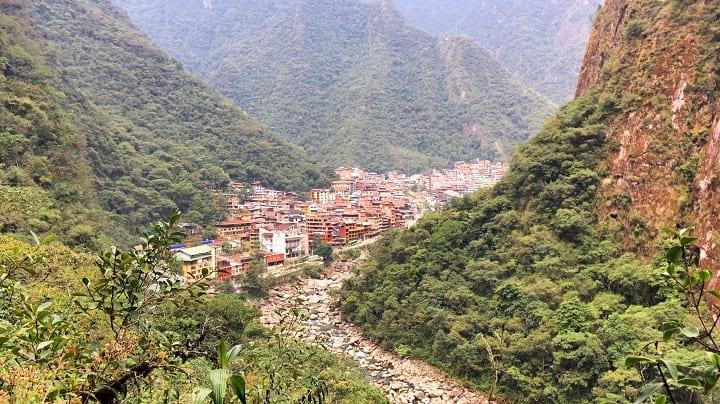 Day 11
3.4 miles from Aguas Caliente to Machu Picchu Mountain
Total Distance: 78.9 miles
Dad and I woke up to our alarms at 4:00am and quickly headed out toward the entrance at the base of Machu Picchu with our headlamps on. There was a crowd of other tourists lined up at the gate, which opened shortly before 5:00am.
You don't realize this until you visit Machu Picchu, but the ruins are situated on top of a ridge, which means that you have to get up there somehow. Buses can be taken, but seeing as how we had hiked all the way from Cachora, it felt right to walk up the mountain with all the other trekkers. Competitive juices and adrenaline fueled my dad, who knocked out the climb like it was no big deal. At the top, he turned and said, "I passed 12 and only got passed by 3, and I'm pretty sure 2 of those 3 I repassed later." The apple doesn't fall far from the tree.
We entered the ruins as soon as they opened, and were rewarded with beautiful views. Machu Picchu, for all its hype, did not disappoint. Even having been there once before, I still let out an audible gasp. For my Dad, who had dreamed of visiting this place for ~30 years, it felt like the completion of a pilgrimage.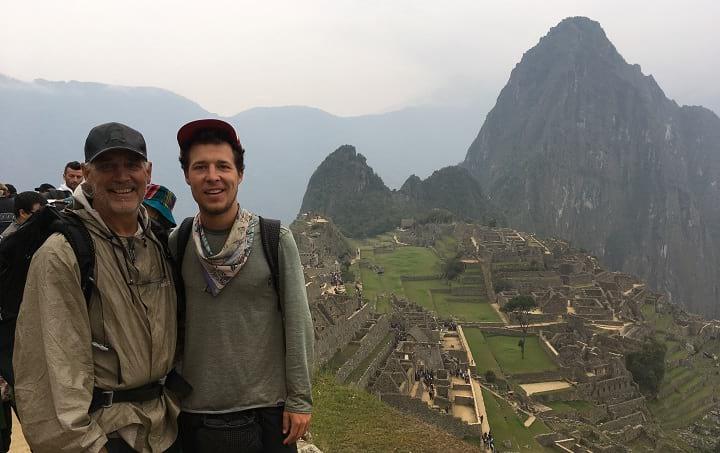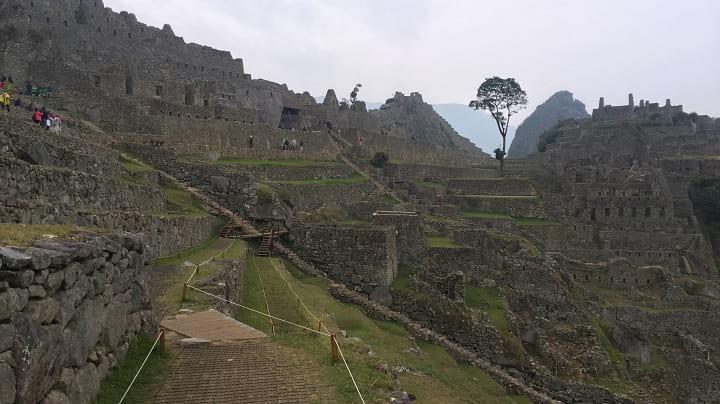 We ate breakfast while taking turns saying, "Wow," then met up with a guide for a tour. Afterward, we climbed up Machu Picchu Mountain—one extra climb because we clearly hadn't had enough vertical gain—and ate lunch at the top. It was a steep and exposed climb, but we managed just fine. After retracing our steps downward, we spent the afternoon inspecting the ruins up close.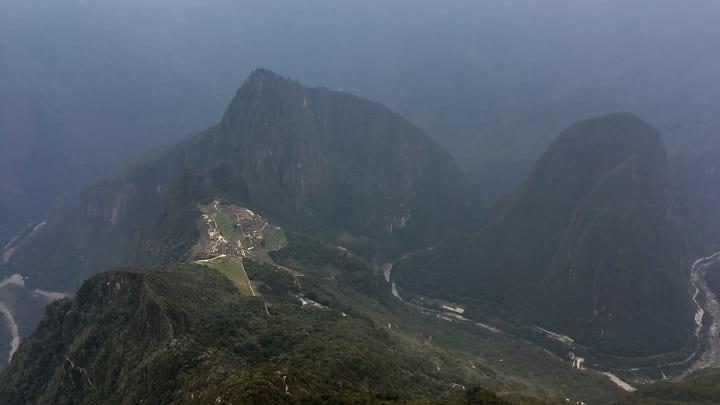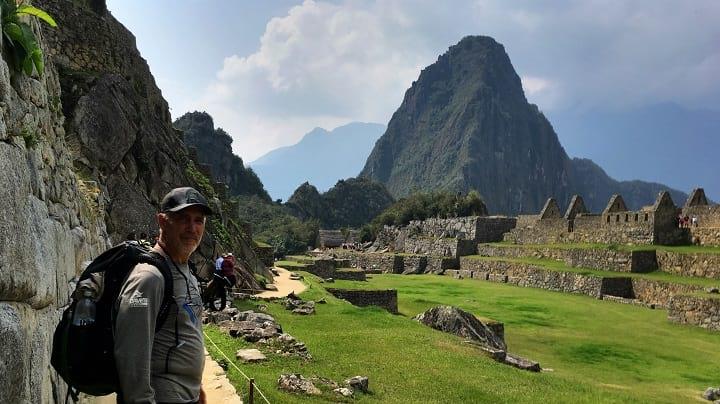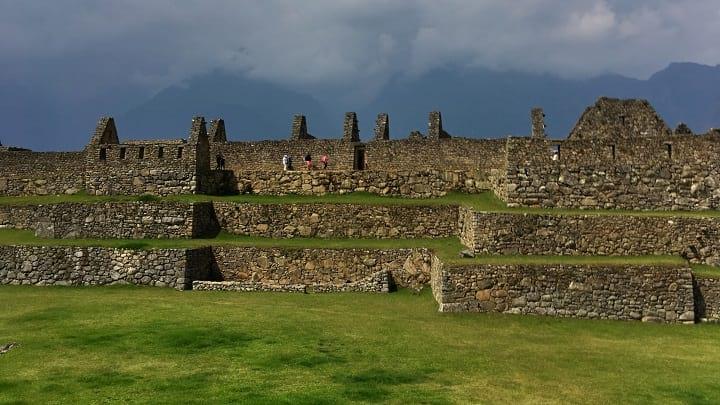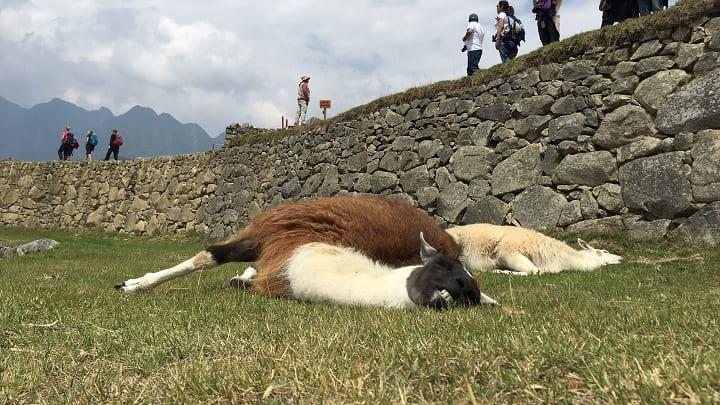 Late in the afternoon, we took one final look at Machu Picchu before exiting. We walked back to Aguas Calientes, where an evening train and connecting bus delivered us tired, sore, and smelly to Cusco. We flew home the next day.
Final Thoughts
All in all, our hike went about as flawlessly as I could have imagined. The Andes were incredible—their enormity is breathtaking—and the snow was a fun surprise. It was special to hike with my dad, not just because of the memories and stories we now share, but also because I got to watch him work toward—and ultimately accomplish—a meaningful personal goal. Arriving in Machu Picchu, it felt like we had earned our right to visit the ruins.
Beyond all the stories, jokes, memories, and natural beauty, our hike was inspiring. We weren't even halfway to Machu Picchu before my dad started asking, "So what are we going to do next year?" Only time will tell.